Here you will find some of our favourite helpful resources, software, programs, apps and companies which we use. This list will constantly be updated as we find and use new and exciting things worthy of being added.
Don't forget to bookmark and share this page so you can visit it again later!
Website Hosting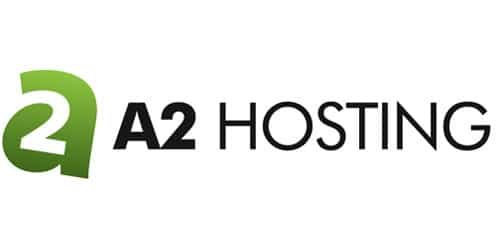 SIMPLY. THE. BEST.
Recently we switched a particularly content-heavy website over to A2 hosting because we simply needed a solution that was faster, more robust and had great customer service. We tried a couple of other hosting services before finding a perfect fit with A2 Hosting. Their customer support team is absolutely great and the website hosting is LIGHTNING FAST!
With some hosting providers you submit a support ticket about an issue and have to wait hours or days for them to respond with how you 'might' fix it, with A2 they respond on average within just 2-3 minute AND HAVE ALREADY FIXED THE ISSUE FOR YOU!!! No joke.
It also comes with all the 1-click installs and SSL protection for your site and users which is now a must in this digital age.
CLICK HERE AND BUY AN A2 HOSTING ACCOUNT RIGHT NOW, you won't regret it!
Website Domain Name Registration:

NameSilo.com is the absolute cheapest place to register domain names for your websites. The website is very easy to navigate and their customer service is very fast and helpful. There's also no hidden costs or sudden price increases like most other registrars.
Here's a quick pricing comparison for you:
.com domains: NameSilo $8.99, Godaddy $15.17, CrazyDomains $19.95
Click here for full price comparison list
The biggest bonus of using NameSilo (besides saving a lot of cash) is that they will allow you to privacy protect your domain name registrations FREE OF CHARGE! This normally costs around $10 per domain, per year with other providers! So if you're registering multiple domain names for your business this cost can add up fast with other providers!
Privacy protection means if someone looks up the 'WHOIS' data for your website you can choose how little or how much of your personal info they find. This also helps stop spammers, scammers and other annoyances from contacting you. Without out privacy protection anyone can find your details online easily.
Register a domain name with NameSilo.com now by clicking here
Website CMS (Content management software):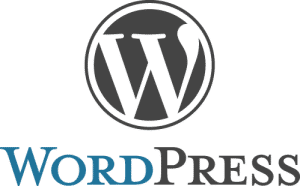 FREE
Wordpress is the world's most popular website design software and it's also 100% free! Every single one of our websites and the ones we build for our clients are Wordpress based.
Get Wordpress free by clicking here
Or visit Wordpress.org
WordPress Web-Design Software: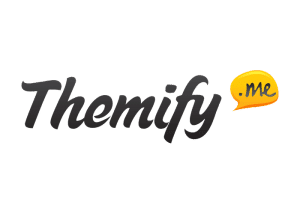 Themify is quite simply the best software for WordPress. They have a HUGE range of themes and plugins to create stunning, responsive websites. Building any website at a professional level isn't exactly 'easy' unless you do it for a living, like we do, but if there were ever software in which it were possible to accelerate the learning curve, this is it!
We build all our websites and clients' websites using Themify (including this one). We don't use templates, instead we totally custom-build sites within Themify's framework which is responsive and already optimised for many difference things, like SEO etc.
If you want a WordPress-based website, even if you don't hire us to build it for you, we highly recommend using Themify.
Useful WordPress Plugins:
WordPress has thousands of amazing plugins for accomplishing almost any task and adding almost any feature to your website. Keep in mind that many of the awesome plugins we use are within the Themify software so they aren't mentioned below. 
Here we will list a few which we like and encourage you to check out:
–FREE Yoast SEO: Great for helping you optimise your pages and posts for SEO. LINK
–FREE Google Analytics Dashboard for WP: This displays your google analytics and website traffic data in your back-end dashboard making it simple to see your stats. LINK
–FREE WooCommerce: The simple solution to turn your WordPress website into an online store -or add one to it. Free with many features and 100's of plugins for itself, it's a great plugin. All Themify themes are pre-built ready and compatible for WooCommerce. LINK
–FREE Contact Form 7: If you aren't using Themify -which has a built in Contact Form plugin- then this is a simple way to add a contact form to your website. LINK
Online Security, Privacy and Tools
VPN Software:

FREE for first 10 days (see below)
Identity Cloaker is the VPN software we use and recommend. After installation it takes just a few seconds to hide your IP address and use a proxy server online, with a fully encrypted connection – which totally hides your identity and activity from your ISP and anyone else.
There are literally THOUSANDS of uses for this software besides anonyminity and security like: Gaining access country specific websites like Gumtree or to get deals only available in certain countries, like Amazon Kindle deals for example, just to name a few.
We also have 2 secret coupon codes you can use:
10 DAYS FREE: C80BC3EB
20% OFF ANY PLAN: 619FE72F
To use them, you need to USE THIS LINK
Click here to TAKE BACK YOUR PRIVACY online and get Identity Cloaker now
Data and Search Privacy: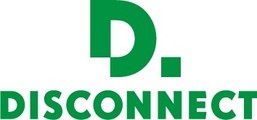 FREE
Disconnect.me is a free browser plugin which helps protect your privacy and data online from data miners and advertisers etc. It's a great free plugin which works with most browsers.
It also works in conjunction with Disconnect Search which will allow you to use search engines anonymously too.
AdBlocker:

FREE
AdBlock from getadblock.com might just be the best free thing we've ever used!! It's insanely easy to add to your browser of choice and works so well it's ridicuous! Youtube Ads? BLOCKED FaceBook Ads? BLOCKED(mostly) even Spotify ads are BLOCKED so you can listen to music for free with no ads!!!!!
Just get it now, it will change your life!
AdBlockPlus (very similar to ADBLOCK above) along with Disconnect were also featured in an article by Comparitech.com. You can check out what they had to say here: VIEW ARTICLE
YouTube:

FREE and Premium options
TubeBuddy is an amazing add-on for YouTube. Even if you don't have a YouTube channel of your own which you're trying to build we recommend getting it just for the insights which you can get, including; What tags videos are using, the engagement ratio and even an estimation of how much money a video has made through ads etc.
It has loads of features. We use the PRO level license which has some awesome features like the in-app video thumbnail generator, Card Templates, Annotation Templates and the animated GIF generator. Probably one of the coolest features in the PRO version is the Automatic Tag Sorter which re-arranges your video tags based on which ones are ranking best, which helps boost your video views. It's pretty cool!
The Free version is good but for just $9 a month the PRO version is amazing!
Get TubeBuddy now by clicking this link
Social Media Scheduling:

FREE and Premium options
Buffer is great for scheduling when you want your posts to go live on various social media platforms including facebook, linkedin, and twitter. It also helps optimize what times to post your content based on your audience, as well as shorten URL links automatically (especially useful for twitter!)