At Recal Media.. We start with why you do what you do. Then we look at how you do it. So we can better focus on what you would like to accomplish.
'The best houses are built on great foundations.'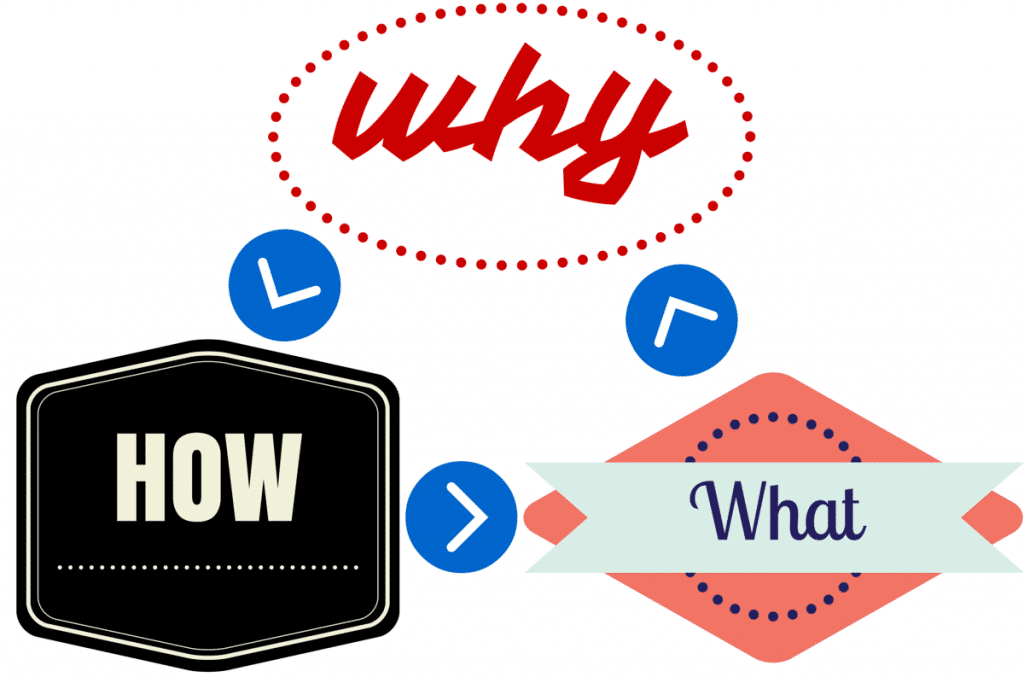 When you focus on the just the What (Ie: the product/service etc) it is often easy to become myopic and restricted about the benefits you can offer the world. By starting with Why.. suddenly your options are opened up and we can begin to make some real progress. Simon Senek says it best in his Famous TED Talk on the subject:

 
Some Quick Questions and Answers:
Answers by Aaron, Founder of Recal Media
Tell us a bit about you.
I grew up in South Australia in a great area famous for wine and tourism. I am a Dual Citizen of Australia and the United Kingdom as half my family is English. I frequently travel (both for work and holiday). I always had a passion for creativity and business. I enjoy keeping physically fit, love surfing and riding motorbikes.
My true passion which drives me is film.  I am a professionally trained Actor and Filmmaker/Photographer. During my career I have worked with many different productions in some great places around the world. I spend my full time working life on Recal Media and take on performing jobs whenever possible.
Why the name; Recal Media?
Recal (Pronounced 'Ree-Cal') is actually short for one of my favourite words in the English language; Recalcitrant
How come there's 'nautical stuff 'everywhere?! EG: Your logo, and your title is 'Captain' instead of 'Founder/director etc'..
I really like nautical stuff! Can't think of many things cooler than pirates, boats and adventures on the seas! 
How did you get started in Digital Media and Marketing?
From the Age of 16 I started making money online while still in school through eBay. (This is back when selling online was relatively new in Australia) In the years to come I had my own online and offline businesses where I learned a lot about marketing, copywriting, and filmaking as well as many other necessary skills.
I kept hiring people to build websites for me and got more and more frustrated as they were either unreliable, took to long or just didn't deliver quality work I could be proud of. In utter frustration I began the journey down the rabbit hole of learning how to build websites. After 200-300 hours of learning through videos, books, forums and many other resources I started building sites for my own personal businesses. Friends, family and others would see my websites and eventually started hiring me to build theirs for them before I knew it I was working part time building websites for many different businesses and grew from there!
What services do you offer and what does Recal Media do?
Film/TV – Directing, Concepts, Film production, TV shows,  TVC production, Music Videos, Online content, Photography, Product Photography, Viral Videos, Intro Videos, How-to Videos, Product demonstrations, Sales Videos, Green Screening, Interviews, Product awareness campaigns, Cartoon videos and more.
Graphic Design – Logos, Business Branding, Print advertisements, Brochures, 'Photoshopping', Billboard designs and much more.
What is your mission? (if you have one)
To challenge limiting beliefs, to break the rules and to see opportunity and growth where others fail. We start outside the box, then step further from there!
What makes Recal different from other digital media agencies I could hire?
Off the top of my head here's a few things I believe we do differently:
No BS, EVER.

You will never

 be told/sold/given/pushed towards/suggested/billed/asked for anything which either isn't true or we don't wholeheartedly believe in. You will get straight answers and real opinions always. I go by this philosophy which I once heard: "Treat and speak to every client with the sincerity and honesty you would hope that other people in the world treat your own Grandmother" 
We aren't afraid to break the rules. Many digital agencies have to answer to managers, board members and a bunch of other red tape which means even if an idea could potentially be a home-run, they will never know because it gets stopped in it's tracks.
We think outside the box, always. If you do what everyone else does, you'll get what everyone else gets, and for most people that isn't very good! Not every problem needs an out-there solution, but we are always willing to test new things and suggest just about any good idea we come across!
Recal Media will not just 'Take your money'. If you're here because your boss said;"Hey we've got $XXXX to throw at marketing each month/week/year, find an agency to sort it out", you might be looking in the wrong place. We love our clients and enjoy the process of helping them grow but if you don't care about how we can help then we'd rather spend that time with our clients who do! (no offense!)
We don't work with everyone. If you're our client, it's because we believe in your business, in your product and in you. If your business or ideas aren't aligned with ours or if you will be better served by someone else, then we will say so.
We work weird hours! For as long as I can remember I've been a workaholic and had weird sleeping patterns, this means I'm just as likely to be working on your projects at 1am on a Sunday Night as I am at 2 pm on a Wednesday. As such, you just might get responses much quicker than from a typical '9-5 agency'.
A deal is a deal. No hidden costs and no extra fees. If we under-quote you (ie: A job takes 20 hours instead of 5) then that's our problem, not yours.
Underpromise, Over-deliver. We have no interest in having 'satisfied customers', instead.. WE WANT TO BLOW YOUR SOCKS OFF WITH DELIGHT!!
Punctual. If we say it will be done on a certain day at a certain time, it will. Nothing is more annoying than having to wait on people not delivering work on time who hold up the whole process for your business.
Communication. If there's an issue, we won't hide or avoid it, we will address it. We also expect our clients to do the same in return. We respond to all emails and calls as quickly as super-humanly possible!
We will find a 'hack' if we can! A hack simply means finding a way to navigate, game or use a system in a way which it was not initially intended for. In more simple terms what we mean is that if we can find you a specific benefit using some outside-the-box methods then we will let you know about it. NOTE: We won't do anything illegal or anything which can be a detriment to your business.